American Self Storage #10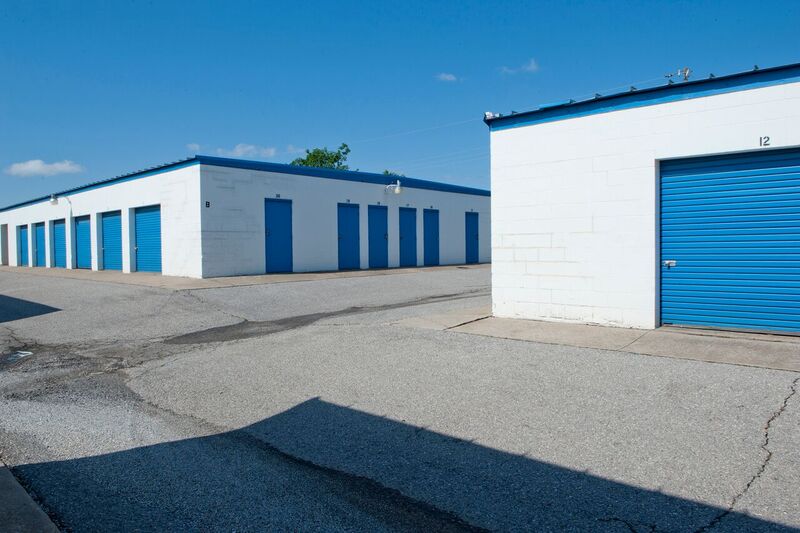 Office Hours
Sunday
Closed
Monday - Friday

9:00 AM

-

6:00 PM

Saturday

9:00 AM

-

1:00 PM
Closed for Lunch: 1-2pm
Access Hours
Sunday - Saturday

7:00 AM

-

9:00 PM
| Size | Unit Details | Price | |
| --- | --- | --- | --- |
| | Interior, Non Climate, Swing, Street Level | | |
| | Drive-Up, Non Climate, Swing, Street Level | | |
| | Drive-Up, Non Climate, Rollup, Street Level | | |
| | Drive-Up, Non Climate, Swing, Street Level | | |
| | Interior, Non Climate, Rollup, Double, Street Level | | |
| | Interior, Non Climate, Rollup, Street Level | | |
| | Interior, Non Climate, Rollup, Double, Street Level | | |
| | Drive-Up, Non Climate, Rollup, Street Level | | |
| | Drive-Up, Non Climate, Swing, Street Level | | |
| | Drive-Up, Non Climate, Rollup, Double, Street Level | | |
| | Drive-Up, Non Climate, Rollup, Street Level | | |
| | Drive-Up, Non Climate, Rollup, Street Level | | |
| | Drive-Up, Non Climate, Rollup, Street Level | | |
| | RV/Boat/Vehicle/Parking, Outside, Parking | | |
| | Drive-Up, Non Climate, Rollup, Street Level | | |
| | Drive-Up, Non Climate, Rollup, Street Level | | |
| | Drive-Up, Non Climate, Rollup, Street Level | | |
| | Drive-Up, Non Climate, Rollup, Double, Street Level | | |
| | RV/Boat/Vehicle/Parking, Outside, Parking | | |
| | RV/Boat/Vehicle/Parking, Outside, Parking | | |
Facility Amenities
RV, Car, and Boat Parking
Self Storage & Outdoor RV/Vehicle Parking in Bethany, OK 73008
No other storage facility in Bethany, OK can compare to American Self Storage #10. Find us near Wiley Post Airport, North, Stinchcomb Wildlife, Wildlife Refuge, Lake Overholser, and just a 5-minute drive from Southern Nazarene University. Are you interested in storing with us? We have the solution to your storage needs.
About American Self Storage #10
Are you ready to organize your space? American Self Storage #10 is the best place to do so in Bethany, OK. Rent a self-storage unit or a parking space for your car or RV. Take a look at our unit prices and availability to get started. We look forward to serving you!
Why Choose American Self Storage #10?
Resident Manager

Security Cameras

Truck Rentals

Uncovered Parking

Outdoor Vehicle/RV Parking

Boxes & Supplies

Dollies & Handcarts

Drive-Up Access

Fenced & Gated

Power
Check Out What Our Customers Are Saying
"
"
LINDA Jackson
on 06/10/2022
I want to thank Alexandria for helping me out so much! She went above and beyond when my car had been rear-ended and I had to empty all of my geocaching supplies out of my car quickly so I could get it repaired. She even had a lock for me to use when I showed up empty handed. She has really been on top of all the improvements that have seen completed on the storage facility in the few months I have been there. One huge improvement was an automatic gate with an electronic key code pad to secure the facility better. Unfortunately I'm out of dough! Even with the incredible inexpensive rate that I had, with the economy as it is, I just can't spare the extra funds to store items that probably wouldn't be worth the money that I have already used to rent your wonderful facility. If I ever have need of storage unit again, yours will be on the top of the list. I wish you the best. A45
"
"
Ashlie Prim
on 09/30/2020
Definitely recommend!! Customer service has been incredible since day one. It's so easy to get information and to get a hold of the office manager. I've only had this unit for a couple of months and I am very satisfied with the the facility and friendly service. Thank you Connie it's been a pleasure doing business with you!
"
"
Kevin Alexander
on 04/09/2020
I had a great experience, and will definitely use them again. Connie, the onsite manager was very helpful. She explained everything, and was able to answer all of my questions. The unit was clean and kept my items dry throughout my storage duration.
Head north on N Mueller Ave toward NW 46th St

Turn left onto NW 63rd St

You've arrived at American Self Storage #4
Head east on NW 39th St toward N Thompkins Ave

Turn left at the 1st cross street onto N Thompkins Ave

Turn right onto NW 50th St

Turn left at the 1st cross street onto N Rockwell Ave

Turn right onto NW 63rd St

You've arrived at American Self Storage #4
Head east on NW 50th St toward N MacArthur Blvd

Turn left at the 1st cross street onto N MacArthur Blvd

Turn left onto NW 63rd St

You've arrived at American Self Storage #4
From South Nazarene University:
Head south on N College Ave toward NW 39th Expy/U.S. Rte 66

Turn right onto NW 39th Expy/U.S. Rte 66

Turn right onto N Rockwell Ave

Turn right onto NW 63rd St

You've arrived at American Self Storage #4